Hello, dear residents! We hope you're enjoying your time in our managed properties. Today, we're addressing a concern that was recently brought to our attention: issues with a washing machine and a leaking sink in the main bathroom.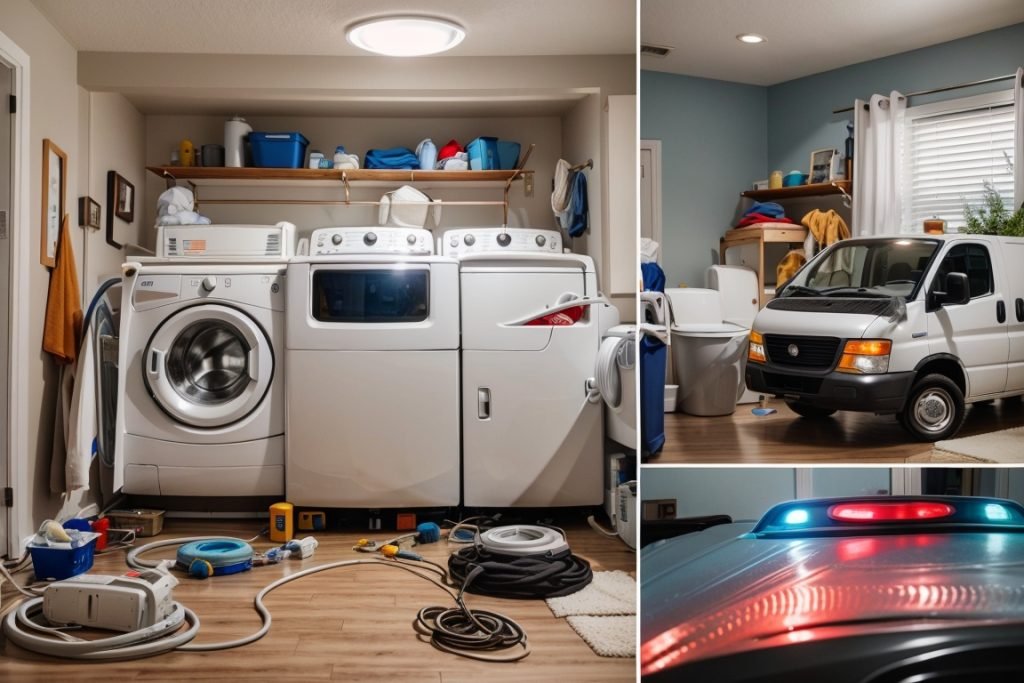 The Washing Machine Woes
One of our tenants reported that their washing machine isn't working properly. All the cycle lights are on, and this happened after a power outage. First off, we apologize for the inconvenience. Electrical glitches can sometimes cause appliances to act up.
Quick Fixes:
Unplug and Replug: Sometimes, simply unplugging the machine and plugging it back in can reset the system.
Check the Circuit Breaker: Ensure that the circuit breaker connected to the washing machine is in the 'ON' position.
Consult the Manual: Look for troubleshooting steps specific to your machine model.
If these steps don't work, please fill out our Service Request Form or call us at (281) 646-9929 after 3 PM, at your convenience.
The Leaky Sink Situation
Another issue was a sink in the main bathroom leaking water. Leaks are not only annoying but can also lead to higher water bills and potential water damage.
Quick Fixes:
Tighten Connections: Sometimes, the pipes under the sink may have loose connections. Tightening them might solve the issue.
Check the Seal: Ensure that the seal around the sink drain is intact.
Use a Bucket: As a temporary measure, place a bucket under the sink to catch the water.
Again, if these quick fixes don't solve the problem, please use our Service Request Form or give us a call at the number mentioned above.
How to Reach Us
You can reach us at our office located at 633 East Fernhurst Drive, Suite 701, Katy, Texas 77450. Alternatively, you can email us at info@txhomesrealty.com. We aim to resolve all service requests as quickly as possible.
Thank you for choosing Texas Homes Realty for your residential needs. We're here to make your stay as comfortable as possible.