Hello there, dear homeowners and tenants!
We recently received a service request that we think is worth discussing because it's a common issue that can pose a serious risk if not addressed promptly. The issue at hand? A dead tree in the backyard.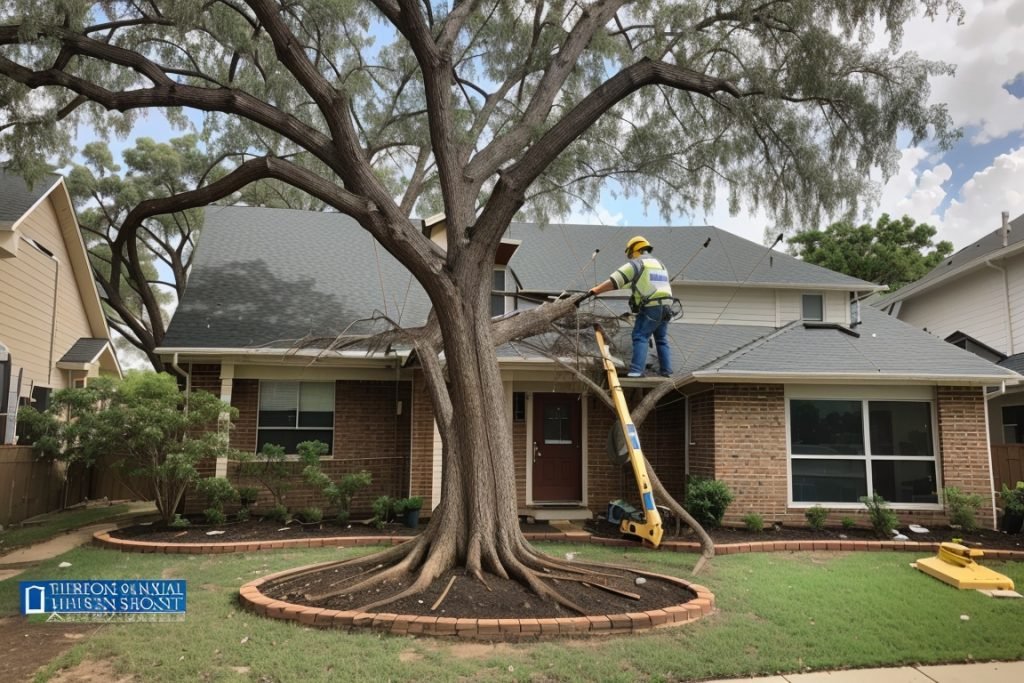 The Incident
Recently, one of our tenants experienced a frightening incident where a large branch from a dead tree fell, narrowly missing their family member. They immediately called a tree removal service to pick up the broken limbs. The service advised that the entire tree needed to be cut down as it was dead and would continue to pose a risk.
Our Immediate Action
At Texas Homes Realty & Management, your safety is our top priority. As soon as we received the service request, we dispatched a team of professionals to assess the situation. Based on their recommendation, we took immediate action to remove the dead tree, ensuring the safety of the family living there and maintaining the property value.
Why This Matters
Dead trees are not just an eyesore; they are a safety hazard. They can damage property, and power lines, and, most importantly, they can be life-threatening. That's why we take such service requests extremely seriously and act swiftly.
How We Can Help You
We Have A Pool Of Qualified Renters Ready To Move In: If you're a homeowner looking to lease your property, we can help you find qualified renters quickly.
We Convert Empty Homes Into Income: Don't let your property sit idle. We can turn it into a source of steady income.
In Conclusion
If you're facing a similar issue or any other property-related concerns, don't hesitate to Submit a Service Request Form or Contact Us for Immediate Assistance.
Remember, we're here to build partnerships, one home at a time. Your safety and satisfaction are our ultimate goals.
Best regards, The Team at Texas Homes Realty & Management
---
For more information, feel free to reach out to us:
Address:
633 East Fernhurst Drive
Suite 701
Katy, Texas 77450
Phone: (281) 646-9929
Email: info@txhomesrealty.com
Website: www.txhomesrealty.com
Request Property Management Services
Learn More About Our Specialty Services
Explore Our Message to Owners