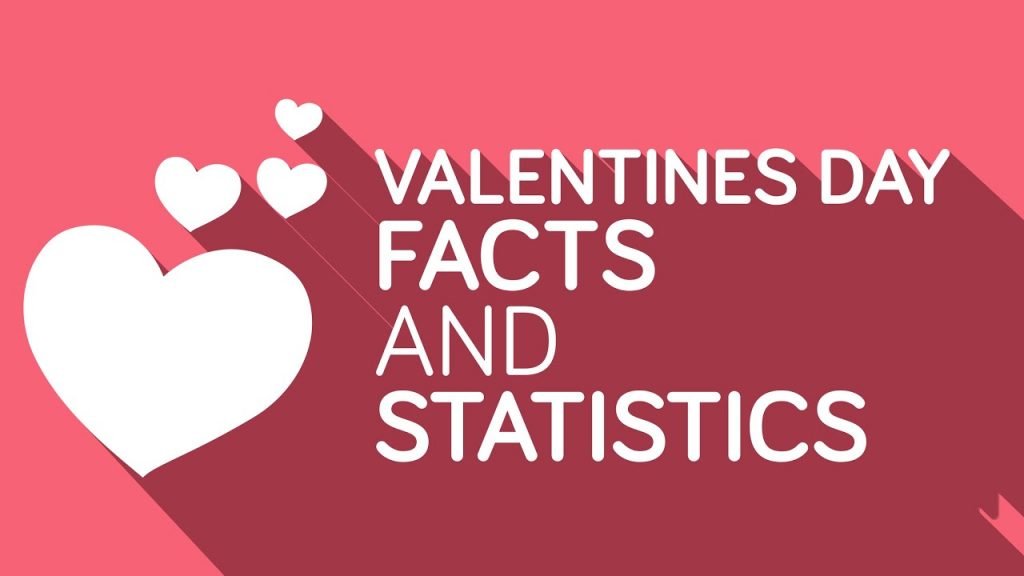 In honor of this day of love, here are some popular facts and statistics about Valentine's Day that you may not know of:
Every year, more than 36 million heart shaped boxes of chocolates are sold across the US.
The average man spends $130 on Valentine's Day, while women spend about $70.
Every year, around 9 million people buy their pets a Valentine's Day gift.
February 14th is the second largest card giving day of the year, just after Christmas. This year, it's expected that 1 billion cards will be exchanged around the world.
Teachers receive the most Valentine's Day cards, followed by kids, mothers, wives and girlfriends.
The Valentine's Day gift that people the most on is Jewelry.
Hallmark was one of the first to mass produce a Valentine's Day card, all the way back in 1913.
More than one-third of men are comfortable not receiving anything from a lover on Valentine's Day.
The tradition of giving a box of chocolates on Valentine's Day was started in the 19th century by Richard Cadbury, the chocolate manufacturing company.
The first Valentine was written from prison by Charles, Duke of Orleans to his wife (how's that for romantic!).
Nearly 6 million couples get engaged on Valentine's Day.
Hope everyone has a lovely day!!
Texas Homes Realty Staff